Why Choose Us!
Smart TV repair in Marina -A lot of times, people are reluctant to purchase LCD TV. Not because of the cost of the TV itself, but because of the high potential costs of repairs and maintenance.
Delivery On Time
Reliable Service
Experts Technicians
24/7 Services
Service Warranty
Affordable Prices
Fast & Convenient
However, with Smart TV Repair in Marina, Dubai. You need not worry about paying big money to keep your TV in the perfect condition. We provide reasonable and cost-effective solutions.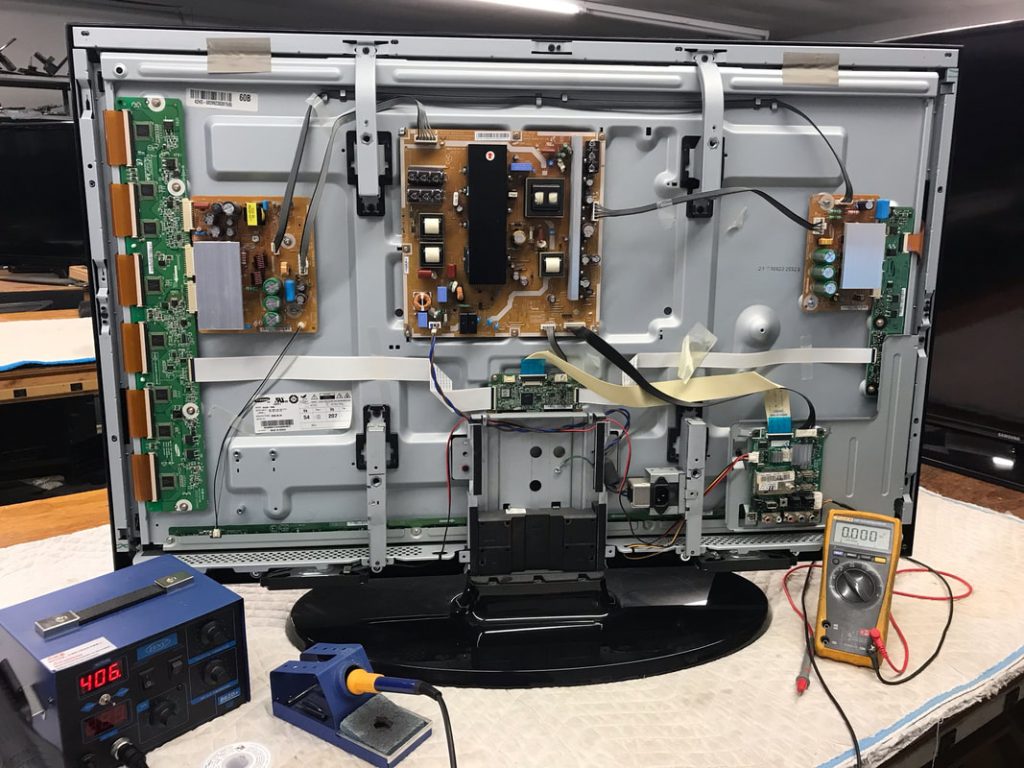 ur company comprises of experts who can repair all television brands. Such as Samsung, LG, Panasonic, Zenith, Sony, Benq, and Toshiba, alongside several others.
Our charges are economical, mainly by helping you eliminate unnecessary expenses. This is in alignment with our vision of reducing costs for all our customers.
With our TV repair company, you can be sure of a job that is comprehensive and provides you with a satisfactory and lasting experience.
We are sure that once you get your TV issues are complete by us. You will not look elsewhere the next time you need a similar service.
Moreover, we promise that you will be recommending our name to any family or friend who is having issues with his or her television.
LED Smart TV repair in Marina
LED TVs are extremely complex structures, designed in an intricate manner.
Often, technicians who are not experienced or trained enough, attempt to solve problems with LED TVs. And end up actually exacerbating the problem rather than resolving it.
Therefore, it is of paramount importance that you only turn to capable technicians. When faced with problems related to your LED TV.
At TV Repair Dubai. We possess a team of individuals that are aware of the ins and outs of LED TVs and will address its problems with the best possible approach.
Our professional technicians are highly knowledgeable and understand the workings of all brands of LED TVs.
They conduct a detailed, comprehensive study of the problem, before starting off with the solution.
Once the root cause of the issue is spot. We try to come up with the quickest, most effective and reasonable solution for your LED TV.
In addition our professionals are extremely amiable, and will explain the entire problem, procedure of diagnosis, and the solution.
Moreover, they will also provide valuable tips and suggestions on how to prevent this, and other problems in the future.
All in all, it will be a brilliant. Stress-free experience for you, and will leave you content and happy with the service given.